Quality Fencing Products in Hilo, Hawaii
For over 20 years, Miranda Country Store has provided Hilo, HI and the entire big island with quality fencing materials.
From small backyard projects, to large ranch projects, to commercial projects; Miranda Country Store can assist you every step of the way.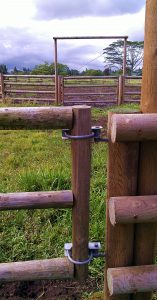 Our Fencing Products Include:
Ranch fencing
Chain link fencing and accessories
Residential fencing
Hog wire and field fencing
Metal and wood post
Pipe and tubing
Fabrication of gates and corrals
Class 3 galvanized and Aluminized materials
Contact Miranda Country Store today at 808-935-4457 to learn about our fencing products, or browse our website for more information about our Animal Care Products or our Fertilizer Products.