Over abundance of fencing products in stock at Miranda Country Store.
Kick off 2021 by installing a new fence on your farm or ranch. High quality hog wire, welded panels, custom gates and all of the parts you need are available for you to shop. Our expert team and top-rated supply of fencing products will provide you with a high-quality fence you need. Our experts will also help with all your home fencing needs. Get a price quote by filling in the form at the bottom of the page.
Come check out our extensive selection of hog wire, chain-link & field fence at our Shipman Industrial Park location in Keaau (directions). You'll find all the fencing products and raw materials you need to do any size job.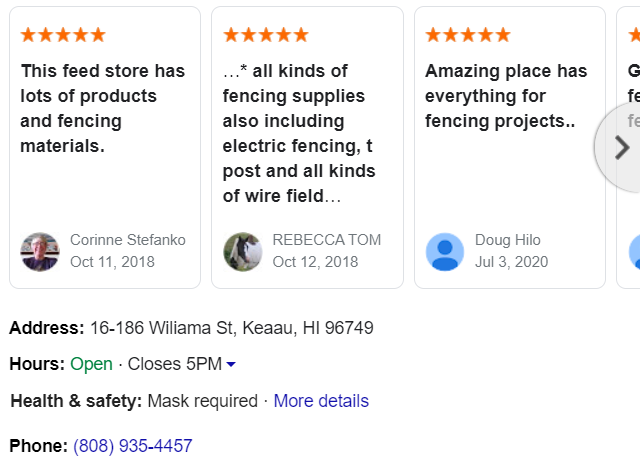 Request a Price Quote