A custom fabricated gate is a gate that is specifically designed and built to fit the needs of a particular ranch or farm. These gates are made from galvanized metal to last in our local weather conditions. The gate's design and materials are also customized based on factors such as the size of the opening, the type of livestock being kept.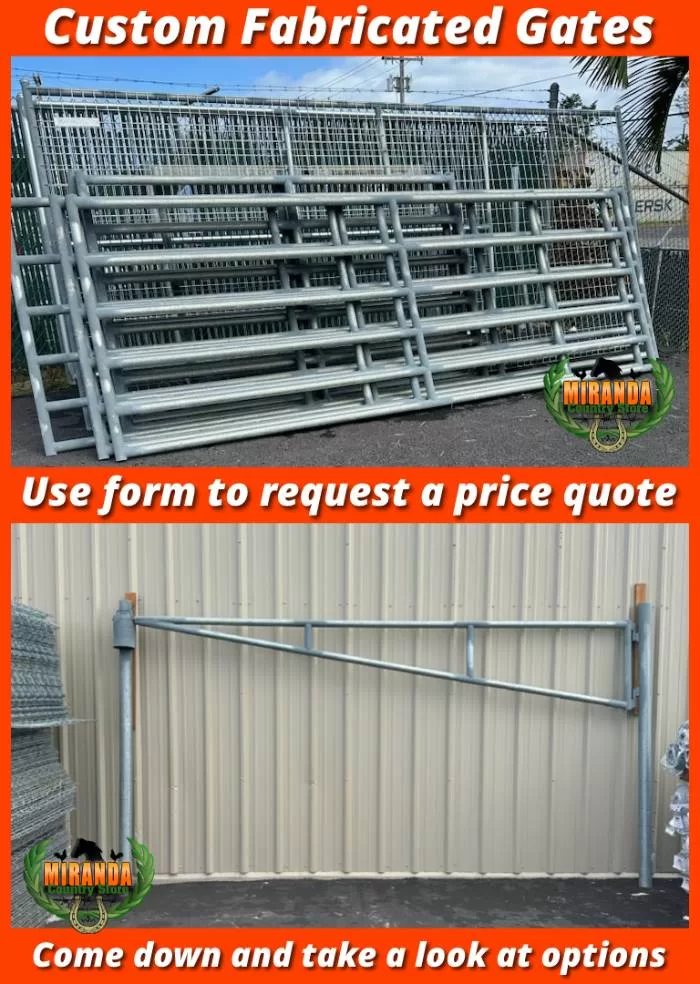 Ranchers and farmers need custom fabricated gates because standard-sized gates often do not fit the specific needs of their property. For example, if a rancher has a large herd of cattle, they may need a gate that is wider and sturdier than a standard gate to accommodate the movement of the animals. Similarly, a gate for a farm with a lot of foot traffic may need to be designed with a locking mechanism to prevent unauthorized entry.
Custom fabricated gates can also be designed to withstand the harsh weather conditions common in rural Hawaii. For example, a gate in an area prone to high winds may need to be reinforced to prevent damage from gusts.
Miranda Country Store custom fabricates gates designed and built to meet the specific needs of a particular ranch or farm, and they are necessary for ensuring the safety and security of the property and its inhabitants.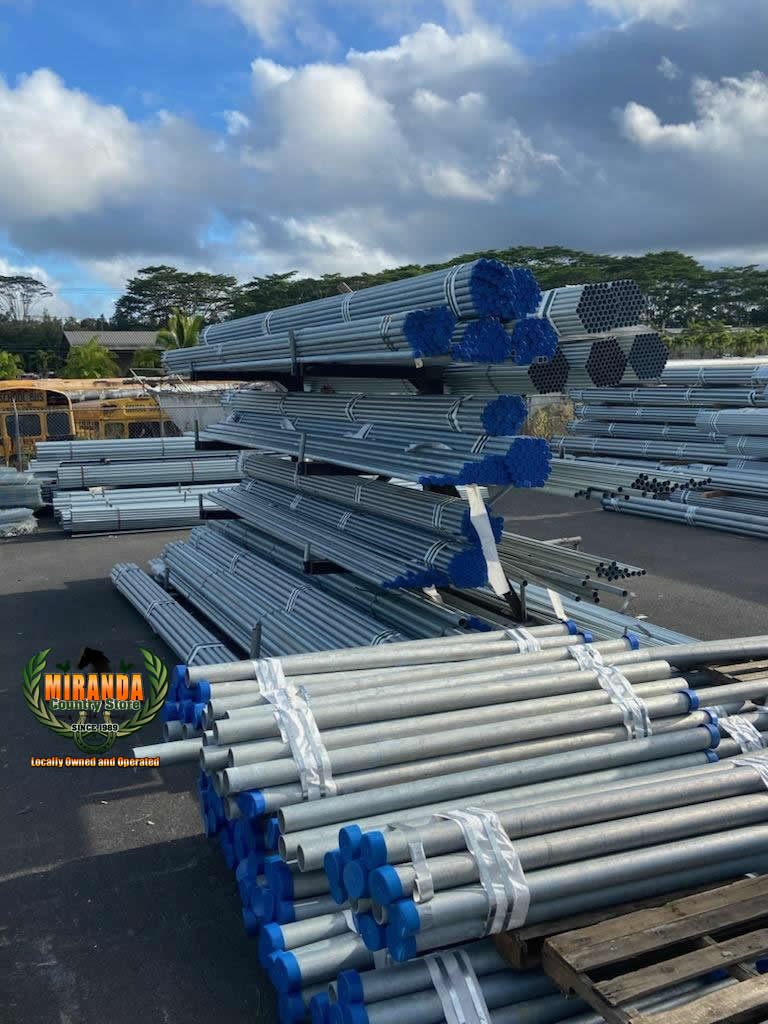 If you can provide us with some specifics for your needs and we'll work with you to create an estimate and help you source the best installer for your particular farm, garden or ranch.
Contact Us – Price Quotes